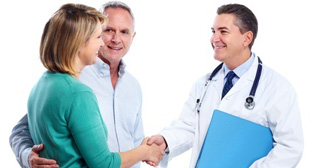 Private Health Insurance - About InsuranceBudget.com
---
Private Health Insurance - About InsuranceBudget.com

Why Us?
Finding health insurance today can be challenging. While major changes in the healthcare field have provided many more options for private health insurance for Individuals and Small Businesses, it has also made the landscape more confusing. To say "it's a jungle out there" is an understatement– and just as the expertise of a professional tracker can help you get through any jungle, you risk inadequate health coverage and financial ruin, going it alone.
Let InsuranceBudget.com be your guide. We want to be your one-stop-shop for all of your small business or private health insurance needs. We strive to provide visitors to our site with the latest
information and tools to help you choose the right medical insurance plan. Whether you've been turned down for health insurance in the past or simply are looking for affordable medical insurance, we might have the right plan for you.
We have done all of the homework for you. InsuranceBudget.com offers several medical insurance plans and resourceful information. You can compare over 150+ plans in our database in states we are licensed in and we'll give you access to affiliates who can help you in states we're not. The are many sites where you can "click for a free quote" on health insurance, but none of them have the combined industry expertise and caring insights of our representatives who are uniquely qualified to assist you in selecting and applying for a plan that is right for you or your business.
We offer a complete line of insurance products at InsuranceBudget.com including dental insurance, short-term health insurance, term life insurance, disability insurance and long term care insurance.
InsuranceBudget.com was founded in 1998 and operates as an independent licensed agency. The company's management has over 50 years of combined insurance experience.